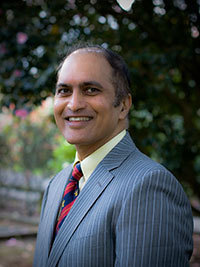 Madhu Koya
MBBS, FRCS, FRACS (Urol)
Mr Madhusudan P Koya (Madhu) is a fully trained Auckland urologist and a fellow of the Royal Australasian College of Surgeons in Urology. He is also a fellow of the Royal Colleges of Surgeons of Edinburgh and Glasgow in the UK from his time training in surgery in the United Kingdom.
He was extensively trained in general surgery in the UK, urology in New Zealand and is fellowship trained in the USA in urologic oncology under the internationally known and respected Professor Mark Soloway in Miami.
Madhu has a subspecialty interest in:
Urologic cancers - including prostate, bladder and kidney cancer
Madhu's other interests include:
Stone disease
Urinary incontinence - both male and female
Urodynamics
Day stay treatment of stones (lithotripsy)
Vasectomy
Vasectomy reversals
Madhu is currently Clinical Director of Urology at North Shore Hospital and practices privately at OneSixOne, Warkworth Medical Centre, Silverdale Medical Centre and Northern Clinic.
To make an appointment with Madhu, call his secretary Srini on 09 623 0161
Visit Madhu Koya's websiteč click here