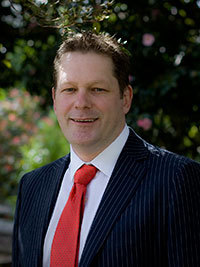 Andrew Williams
BMedSc, MBChB, FRACS (Urol)
Urologist with subspecialist training in Robotics and Complex Cancer Surgery.
Andrew trained in New Zealand before completing a formal 2-year fellowship at The University of Western Ontario, one of only 15 centers in the world accredited for subspecialty training in Urological Oncology. The training not only consisted of high volumes of complex cancer surgery but also extensive exposure to other areas of surgery, medical oncology and radiation oncology. He has received numerous awards, attained nearly a quarter of a million dollars in research grants and published over 30 articles in peer-reviewed journals. Andrew has also published several book chapters and review articles on the management of both benign prostatic hypertrophy and urological cancers and is a reviewer for numerous international journals including the Journal Of Urology and European Urology.
Andrew works as a Consultant urologist at Auckland District Health Board and Counties Manukau District Health Board. He is a member of the Ministry of Health Prostate Cancer Workforce and Medical Advisor for the Prostate Cancer Foundation and Testicular Cancer NZ. He has previously chaired the NZ Board of Urology and is currently is an examiner for the Royal Australasian College of Surgeons.
Special interests:
Urological Oncology

Robotic Surgery

Laparoscopic nephrectomy and partial nephrectomy

Radical Cystectomy with and without Neobladder formation.

Laser Prostatectomy

General urology - including ureteroscopy and ESWL
Andrew consults at OnesixOne, Pukekohe Family Health Centre, Ormiston Specialists and EastCare Specialist Centre
For an appointment with Andrew Williams at any location, please call his secretary Srini or Vasu on (09) 623 0161 ext 222 or ext 231 respectively, or email andrew.williams@onesixone.co.nz or for general enquires email reception@onesixone.co.nz